Registration is still open for our June 9th chapter meeting!
When: Monday, June 9th. 11:00am-1:45pm.
Where: McInturff Conference Center
602 Indiana Avenue, Lubbock, TX, 79415 
At this meeting we will take advantage of a special opportunity to connect our HDI Local Chapter with the best of the HDI National conference. During this meeting, we will be broadcasting two amazing sessions that were presented at the National Conference, listed below.
Lunch will be provided. The schedule of events for the meeting will be:
11:00AM - Lunch and Networking
11:30AM - Ignite Your Life! by John O'Leary
12:30PM - Break                   
12:45PM - Chaos & Momentum by Manley Feinberg
If you are unable to stay for both sessions, please make plans to join us for at least the first presentation. We look forward to seeing you there!
Ignite Your Life!
John O'Leary
When John O'Leary was nine years old, he survived a fire that burned 100% of his body. His life is a testament to the power of the human spirit, and to how our greatest challenges can fuel outstanding growth. Through emotional storytelling and great humor, John will empower you to move past your comfort zone, dream big, and take action. His talk will reignite your life!
Chaos & Momentum: Gaining Clarity & Getting It Done
Manley Feinberg
Chief Experience Officer, Vertical Lessons, Inc.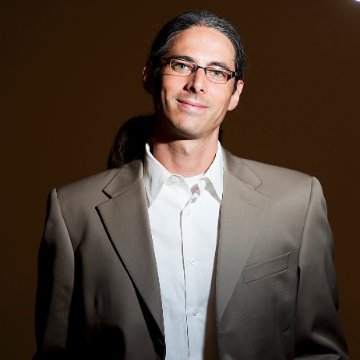 Are you building momentum, or are you stuck in the storm of chaos? Are you on the right path toward achieving your vision, or have you been sidetracked by the storm of life? Staying focused and making consistent progress toward our goals is a professional challenge we all face. In this session, Manley shares a powerful framework that you can execute every day to get immediate results. Learn how to gain laser focus while leveraging momentum and rising above the noise!


Please make plans to join us for this amazing event!
Chris Akeroyd - President * Shannon Cepica - VP of Finance
Eric Lemmons - VP of Communication * Britta Tye - VP of Programs
Jeremy Richmond - VP of Membership * Chris Oglesby - VP of Web Presence